Dynabook Releases Toshiba Canvio Gaming Portable Storage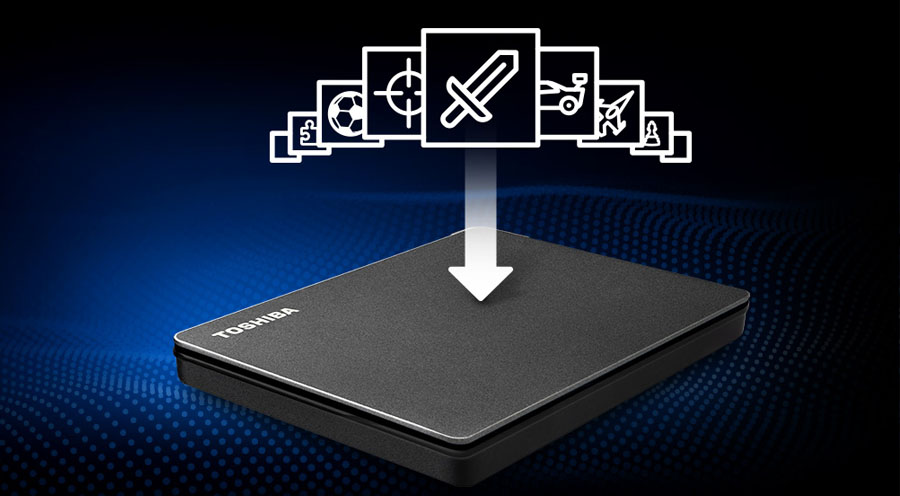 2021-06-22 08:13:00
Dynabook ANZ today announced the release of its Canvio Gaming, the new portable game storage device designed for game consoles and gaming PCs, in Australia and New Zealand.
Prepare for next game launches with the Canvio Gaming hard drive, making expanding your game library easier than ever. The Portable Hard Drive is designed to support an optimal gaming experience by freeing up room on your gaming console or PC. Gamers can grow their game library along with their skills. With up to 4TB* of additional storage, you can play wherever the game takes you.
This next generation of Canvio portable storage devices delivers seamless portability, high storage capacity and broad compatibility for a range** of gaming consoles including PlayStation, Xbox and PCs. Available in three different capacity options from large to very large - 1TB, 2TB and 4TB all in a sleek black finish.
The 2.5 inch Canvio Gaming portable storage is available from Officeworks from today via their website and will also be available in-store from August for $79 for the 1TB, $95 for the 2TB and $145 for the 4TB.
"The Canvio Gaming delivers excellent high-performance data storage, allowing gamers to expand storage seamlessly across various gaming consoles and gaming PCs." said Angela Walker, Director, Sales and Marketing, Dynabook ANZ Pty Ltd.
With the Canvio Gaming portable storage, users will be able to expand their gaming library easier than ever with the ability to carry up to 100 games*** (4TB) in a stylish portable case designed for popular gaming consoles and PC games systems. Canvio Gaming features a firmware-customised "Always-On" mode to support highly responsive gameplay.
* A terabyte (TB) is one trillion bytes, so 4TB is four trillion bytes. Total available capacity will vary based on the operating environment, and your results and storage capacity will vary accordingly.
** Compatibility may vary depending on the user's hardware configuration and operating system. Please check device compatibility and connecting instructions by reviewing the applicable user manuals for such device. Compatibility is based on information currently available and is subject to change and subject to restrictions per hardware specifications.
*** Stores up to 25+ games per TB with an Average Game Size of 40GB per game. The number of games will vary based on file size, formatting, other programs, and factors. Original discs may be required to verify ownership for games purchased and loaded from a disc. Internet connection and original game owner's account may be required.