ASUS Announces TUF Gaming AX5400 WIFI 6 Router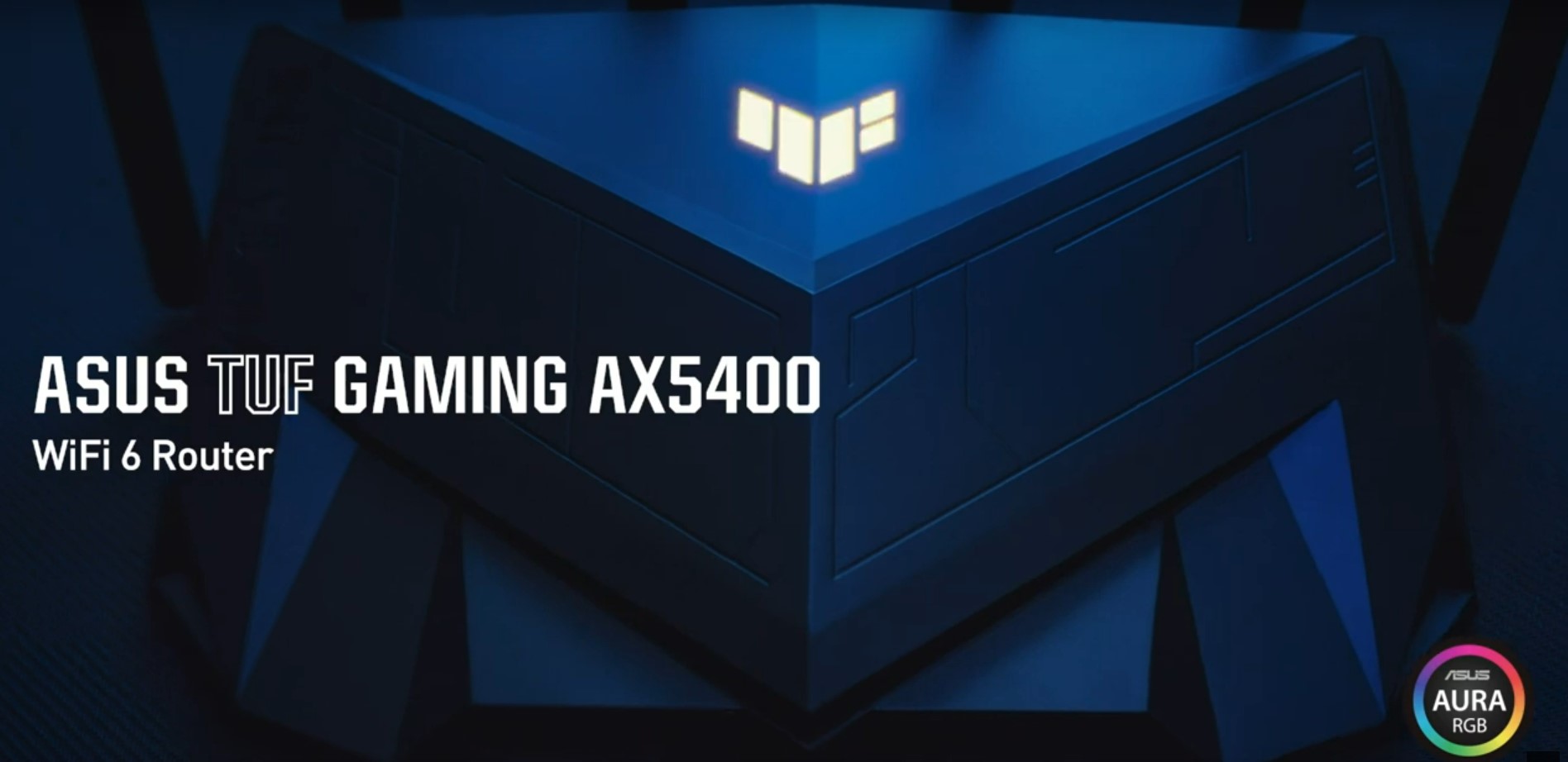 2021-06-12 11:37:00
ASUS has announced their newest TUF Gaming AX5400, a powerful and durable WiFi 6 gaming router designed to deliver premium wired and wireless performance in device-dense environments.
The dual-band TUF Gaming AX5400 delivers a combined total bandwidth of up to 5400 Mbps, with up to 80% wider signal coverage compared to previous generations, giving it outstanding flexibility for deployment in the home.
For fast and stable wired gaming, TUF Gaming AX5400 features Link Aggregation for both WAN and LAN connections, bringing true end-to-end 2 Gbps wired connectivity to internet connections and network devices.
TUF Gaming AX5400 is easy to use, with three gaming modes for PC, console and mobile gaming, and flexible Quality of Service (QoS) settings make it eminently suitable for use in a home office or for home learning. TUF Gaming products are synonymous with durability, and TUF Gaming AX5400 is no exception, with a durable and robust design that passes stringent quality tests.
Toughen up your WiFi
ASUS TUF Gaming AX5400 is designed to provide stable and fast wireless and wired connections in device-dense environments. It's a router that benefits all devices, from laptops, smartphones, and game consoles right down to all the IoT devices found in modern homes.
As well as faster speeds, the WiFi 6 in TUF Gaming AX5400 is engineered to boost network capacity by up to 4X and increase coverage by up to 80%, so all devices get their fair share of WiFi bandwidth, even in remote corners of the home. It uses OFDMA, a technology in WiFi 6 that allows signals to travel further than they can in WiFi 5. TUF Gaming AX5400 also features a 4x4 MU-MIMO configuration and separate 2.4 GHz and 5 GHz antennas to reduce interference, along with other enhancements like beamforming, which focuses the signal towards each device for more reliable coverage.
For full coverage in even the largest homes, TUF Gaming AX5400 also supports AiMesh, so it can be used as part of a whole-home mesh WiFi system in conjunction with other AiMesh-compatible ASUS routers.
Ultrafast wired connections
For true multi-gigabit performance, both WAN and LAN connections need to support these speeds. ASUS TUF Gaming AX5400 features Link Aggregation for WAN and LAN use, which virtually bonds two Gigabit Ethernet ports together and allows users to enjoy up to 2 Gbps wired Ethernet speeds for their internet connection and their wired network devices. This is especially useful for bandwidth-hungry network devices such as NAS devices and desktop PCs.
Built for any task
ASUS TUF Gaming AX5400 is incredibly versatile, with a variety of features that optimize performance in any scenario. The dedicated Gaming Port allows users to prioritize any wired gaming device, and Open NAT enables simple three-step port forwarding. Mobile gamers can prioritize mobile game packets with just a tap in the ASUS Router app.
For home office use, QoS allows tasks such as conference calling to be prioritized, while ASUS AiProtection Pro provides enterprise-grade security for all connected devices. For home learning, parental controls allow parents to manage family internet usage.
TUF Gaming AX5400 is engineered to deliver maximum WiFi performance with outstanding reliability. Air vents are located at the bottom, side and top to increase airflow, and the double aluminum heatsink design improves cooling for increased stability. Fixed antennas and metal port protectors increase physical durability, and TUF Gaming AX5400 undergoes strict quality testing to ensure reliable operation.
ASUS TUF Gaming AX5400 will be available from 21st August 2021 in Australia for RRP $399.00 AUD.