ASUS Announces DSL-AX5400 Modem Router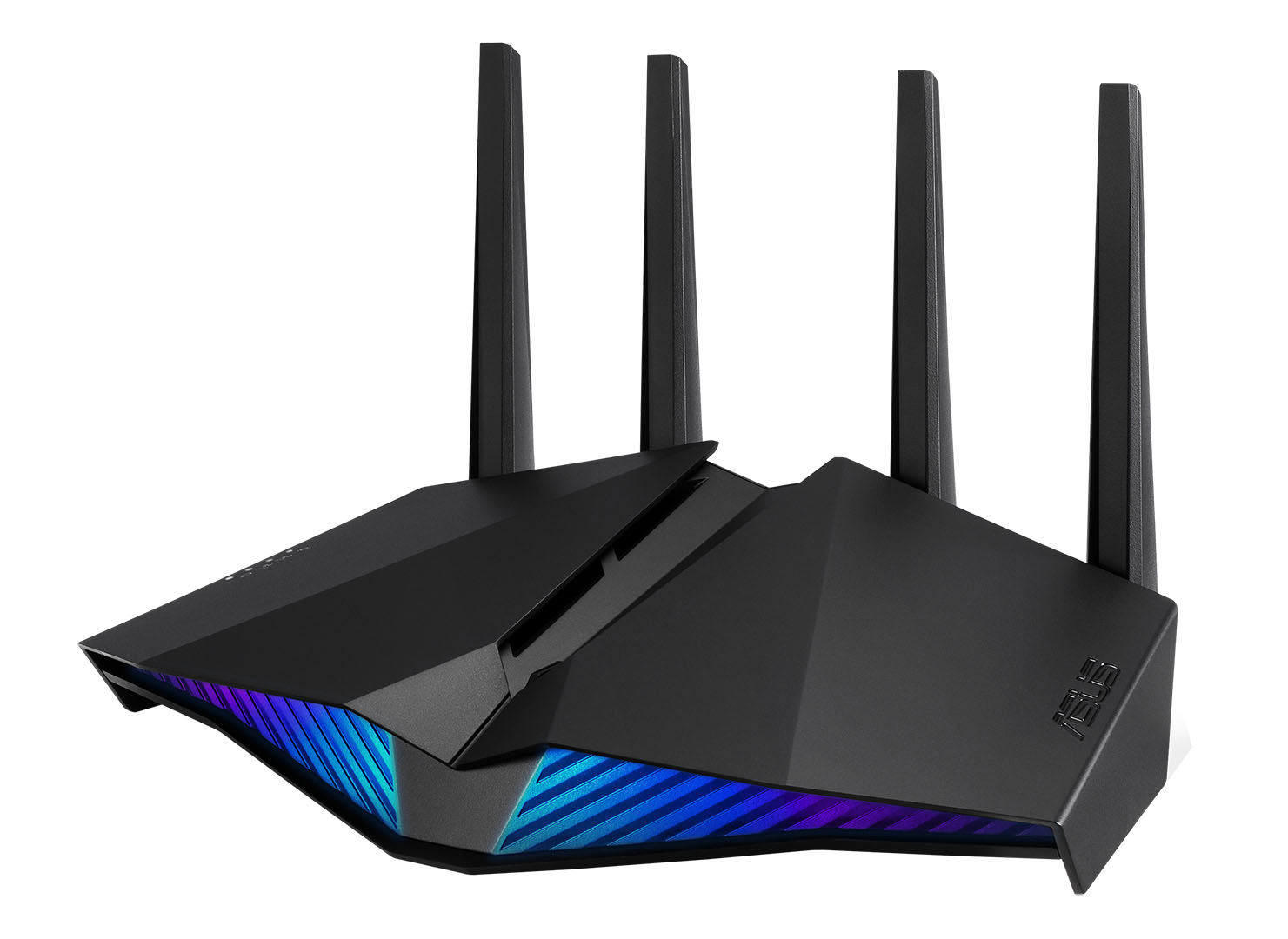 2021-06-22 06:33:00

ASUS has announced DSL-AX5400, a powerful WiFi 6 xDSL gaming modem router designed to deliver premium wired and wireless performance in device-dense environments.
DSL-AX5400 features ASUS Aura RGB lighting effects that include multi-color modes with hundreds of colors. You can choose from a variety of lighting effects and customize lighting to align with specific modes.


DSL-AX5400 is NBN Ready Certified, and equipped with the intuitive ASUS router app that simplifies the complexity of router management. No matter what you need, whether it's traffic prioritization, sharing internet with your guests, parental control, or even extending coverage with another AiMesh compliant device, you are in control.

ASUS DSL-AX5400 is designed to provide stable and fast wireless and wired connections in device-dense environments. It's a router that benefits all devices, from laptops, smartphones, and game consoles, right down to all the IoT devices that can be found in modern homes.
As well as faster speeds, the WiFi 6 in DSL-AX5400 is engineered to boost network capacity by up to 4X and increase coverage by up to 80%, so all devices get their fair share of WiFi bandwidth, even in remote corners of the home. It uses OFDMA, a technology in WiFi 6 that allows signals to travel further than they can in WiFi 5. DSL-AX5400 also features a 4x4 MU-MIMO configuration, along with other enhancements like beamforming, which focuses the signal towards each device for more reliable coverage.
For full coverage in even the largest homes, DSL-AX5400 also supports AiMesh, so it can be used as part of a whole-home mesh WiFi system in conjunction with other AiMesh-compatible ASUS routers.

ASUS DSL-AX5400 features ASUS Aura RGB lighting effects that include multi-color modes with hundreds of colors. With seven effects to choose from, you can change it daily to match your mood for the day.

ASUS DSL-AX5400 is incredibly versatile, with a variety of features that optimize performance in any scenario. Gear Accelerator allows users to prioritize any gaming devices, and Open NAT enables simple three-step port forwarding. Mobile gamers can prioritize mobile game packets with just a tap in the ASUS Router app.

ASUS has partnered with Optus to include DSL-AX5400 as part of the Optus Gamer 100 plan, alongside premium extras such as static IP, and Optus Sport & OS Fitness. On top of that, there is also an included 6 month trial of Game Path™, which helps reduce latency, jitter, and packet loss outside of the home by ensuring PC gamers are always on the most optimal path to the game server.

ASUS DSL-AX5400 is available now as part of the Optus Internet Gamer 100 Plan.

Optus Internet Gamer plan and inclusions - ($89 per month for the first 6 months (normally $99)
Unlimited data
Fast nbn – 100/20 100Mbps typical busy period download speed (7-11pm)).
ASUS WiFi 6 Gaming Modem
6-month trial of Optus Game Path™ (valued at $60) on us
Static IP included (if added)
Optus Sport & OS Fitness
Rated #1 by the ACCC for nbn average download speeds*
Speed upgrade options available to Home Superfast & Home Ultrafast speeds (in eligible FTTP and HFC areas)

* ACCC Measuring Broadband Australia program, Rep 12, April 2021.